Saturday Indesign - Join Us!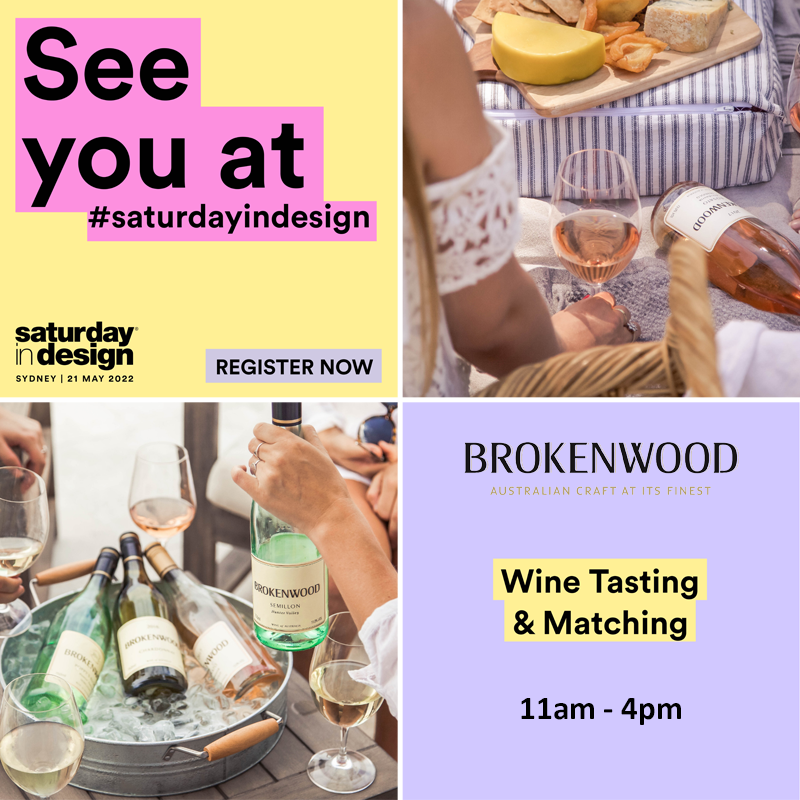 Will you prefer a fresh and fun Rosato or an elegant and luxurious Shiraz?
Join us for Saturday Indesign and put your taste buds to the test!
We've teamed up with Brokenwood Wines to pair several of our brands with matching wines, each with their own distinct flavour profile, served with cheese, antipasto boards and canapés.
We can't wait to share the pairings with you and take you on a taste trip around the world with one of Australia's most reputable, premium wine labels.
Running from 11am - 4pm. Register below so you don't miss out!
Enquire about this product