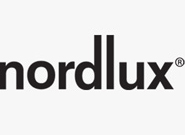 Effortless Scandinavian design– "Design for the People".
Designed in Denmark.
Kettle 22 Table Lamp
Product Code:
6N2018003003 + 6N2018035014
Light source:
1 x LED 4.8W (built-in) | 2700K | 300lm | Dimmable
Materials:
Metal or Wood, Plastic
Dimensions:
Ø 220 mm x H 540mm
Brand: Nordlux
Kettle is not only decorative, it also provides a good light and can be taken anywhere! The built-in battery has a durability up to five hours at full power and even longer if the light is turned down for cozy lighting, with a built-in dimmer. The battery is easily charged via the included USB cable.
Available with either Black Metal or Natural Wood legs (price varies). Easy installation with the ability to use the lamp with or without legs.
Rated IP65 for outdoor use.
Designed in Denmark.