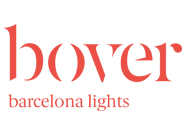 Timeless designs that maintain balance between quality and shape. Designed and made in Barcelona.



Nans M/49/R Portable
Product Code:
6B30909324160
Light source:
3W LED (Built-In) | 2700K | 460lm
Materials:
Stainless steel, Aluminum, Teak Wood, Synthetic Fiber
Dimensions:
Ø 258mm x H 484mm
Brand: Bover
The design intent of the Nans collection was to highlight the craftsmanship of the lampshades and to explore different ways of weaving, by combining different colours and formats to create a true Mediterranean style. Available in various sizes with either Beige, Brown or Red shades featuring coastal Blue accents and graphite brown metal ware.
Rechargeable by USB with built-in 3 step dimming function.
Up to 12 hours of battery life at full power.
Rated IP54 suitable for outdoor use.
Designed by Joana Bover and made in Spain.