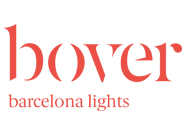 Timeless designs that maintain balance between quality and shape. Designed and made in Barcelona.




Nut A/01 Wall Light
Product Code:
6B19601012016
Light source:
1 x 6.3W LED | CRI90 | 2700K | 950lm
Materials:
Stainless steel, Aluminum, Polycarbonate
Dimensions:
Ø 100mm x H 135mm x D 155mm
Brand: Bover
Nut is a collection of discreet lights that are characterised by their ergonomic and striking body. They are easy and intuitive to use, with a swivel mechanism from right to left at a 180° angle. Available in White, Black, Light Grey and Terracotta. Also available with a built-in dimmer switch (price varies).
TRIAC Dimmable.
Rated IP65 suitable for outdoor use.
Designed by Estudi Manel Molina and made in Spain.