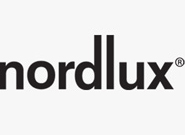 Effortless Scandinavian design– "Design for the People".
Designed in Denmark.




Aleria Wall Light
Product Code:
6N20191310xx
Light source:
1 x 35W | GU10
Materials:
Metal
Dimensions:
H 107mm x W 115mm x D 147mm
Brand: Nordlux
Aleris is a small lamp that does not take up any unnecessary space, but at the same time provides a good functional light. With the soft shapes and elegant design this lamp becomes a beautiful decoration for your outdoor space. Avalible in a grey or black finish.
IP44
Designed in Denmark