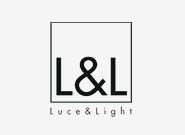 Combining innovative LED technology with quality & design excellence.
Designed and made in Italy.
Wall 1 Reading Lamp
Product Code:
4LL116405C
Light source:
2.5W LED (Built-in) | 3000K | Chrome | Optical range 20°—55° | 240V
Materials:
Aluminium
Dimensions:
Ø Flex 6mm x Length 400mm | Base Ø 49mm
Brand: Luce and Light
Flexible reading light featuring a built-in adjustable optic available in various options (pricing varies).
Power: 2.5W, 3.5W LED | Length: 400mm, 500mm | Colour Temperature: 3000K, 5000K | Finish: Chrome, Gold, Satin Chrome | Optics: 20°-55°
Rated IP20 suitable for indoor use.
Designed and made in Italy.
Click here for full specification details.