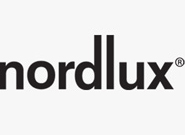 Effortless Scandinavian design– "Design for the People".
Designed in Denmark.
Sponge 34 Floor Lamp
Product Code:
6N2018154003
Light source:
1 x 6.8W | 2700k | 450lm | 5V
Materials:
Plastic, Metal
Dimensions:
Ø 340mm x H 1260mm
BRAND: Nordlux
Sponge is named after sponges in the forest, where the inspiration for design, shape and expression also is found. The simple design and soft shapes make Sponge an incredibly elegant series, suitable inside and outside the home. With the built-in battery, Sponge can be placed and moved as you like and simultaneously, the brightness of the light can be adjusted in three levels. The battery has a durability up to five hours at full power and even longer if the light is turned down to a cozy lighting. The battery is easily charged via the included USB cable.
Sponge is made of hard plastic and is durable against wind and water.
IP65
Designed in Denmark
Dimmable