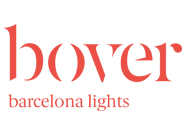 Timeless designs that maintain balance between quality and shape. Designed and made in Barcelona.
Siam 120 Ceiling Light
Product Code:
6B0232005P/P698C
Light source:
6 x 30W E27 (max) | 240V
Materials:
Polyester blend ribbon & iron
Dimensions:
Ø1200mm x H 360mm
Brand: Bover
SIAM breaths a certain oriental air derived from the inverted shade. Featuring white translucent ribbon, this dramatic and over-sized ceiling light provides ample light while serving as a softening design focal point.
Designed by Joana Bover and made in Barcelona.
RELATED ITEMS
Garota S/01 Outdoor Pendant

Lineana - H Exterior Wall Light