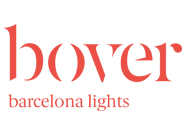 Timeless designs that maintain balance between quality and shape. Designed and made in Barcelona.




Tibeta 3 Set Pendant
Product Code:
6B2570420107
Light source:
30.4W Fixed LED | 3200k
Materials:
Spun aluminium
Dimensions:
H 2000mm W 80mm L 700mm. Chord length 2000mm
Brand: Bover
Tibeta is a family of pendant lights made from spun aluminium. Available in sets of three (or more) or individually the Tibeta is offered in antique Brass, Copper or Chromed Black in three different sizes and shapes (price varies).
Designed by Christophe Mathieu. Made and designed in Barcelona.
Price shown for black/chrome finish.
IP20