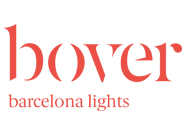 Timeless designs that maintain balance between quality and shape. Designed and made in Barcelona.
Spock A Wall Light
Product Code:
6B11105xx
Light source:
1 x 4.8W LED | 3000K
Materials:
Alumimium
Dimensions:
H 150mm x L 380mm x D 80mm
Brand: Bover
The Spock family are reading lamps that provide direct and concentrated light due to its built in LED technology. The structure of the arm is 180° adjustable with the head allowing for a circular rotation of 360 °. Available in chrome or chrome white finish (price varies). Designed & made in Spain by Christophe Mathieu.
IP20