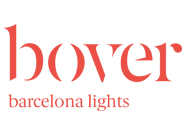 Timeless designs that maintain balance between quality and shape. Designed and made in Barcelona.
Mod PF/73/9L Ceiling pendant
Product Code:
6B266922150xx
Light source:
9 x 9W LED 2700K
Materials:
Aluminium
Dimensions:
H 2030mm x W 730mm
Brand: Bover
The Mod seeks its inspiration in the floral kingdom. Can be grouped to form a garden of possibilities or simply stunning individually. The petals are customisable being produced from either smooth or perforated brass, laser cut steel or crochet (prices vary) while the lamps are diffused poly-carbonate each containing 9W LED. Available in three heights. Made and designed in Spain by Lázaro Rosa-Violán.

IP20



RELATED ITEMS
Mod PF/73/6L Ceiling pendant

Mod PF/73/3L Ceiling pendant