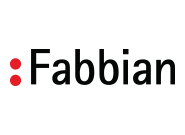 Fabbian illuminazione is a manufacturer of lamps offering new trends to modern lighting design, lamps and chandeliers, thanks to a large group of international designers.
Lumi Sfera 20cm Pendant Light
Product Code:
6FF07A1901
Light source:
1 x G9 3.5W LED (max) | Not Incl.
Materials:
Glass, Metal
Dimensions:
Ø 200mm x H 200mm | 2000mm Cable Suspension
Brand: Fabbian
The name Lumi is important for two reasons: the first is more direct, being tied to the lighting world "illumination", the second has to do with the translation of the word "snow" in Finnish - "lumi", underlining how the main feature of these lamps is the opal white diffuser, with soft and delicate shapes, just like snow.
Available in various sizes and other shapes (price varies).
Dimmable with compatible globe.
Rated IP20 suitable for indoor use.
Designed by D&G Studio and made in Italy.