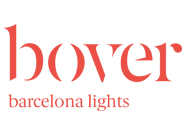 Timeless designs that maintain balance between quality and shape. Designed and made in Barcelona.



Drip/Drop S/01 Pendant
Product Code:
6B2590120886
Light source:
1 x 3W LED | 2700K | 345lm
Materials:
Aluminum, Iron, Borosilicate Glass
Dimensions:
Ø85mm x H 120mm | 1800mm Cable Suspension
Brand: Bover
The Drip/Drop is a lighting system that not only evolves into various product types (wall lights, pendants, built-in structures), but also into other lampshade concepts. The shade of the Drip is simple, minimalist and with straight lines. The Drip's lampshade is also made from borosilicate glass, giving it a fine, delicate aesthetic. The choice of glass is closely linked to the light it casts, which is bright, but intimate.
Available in either Drip or Drop style glass.
Rated IP20 suitable for indoor use.
Non dimmable.
Designed by Christophe Mathieu and made in Spain.