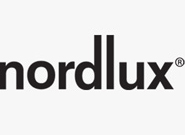 Effortless Scandinavian design– "Design for the People".
Designed in Denmark.




Fold 10 Wall Light
Product Code:
6N2019041003
Light source:
2 x 3.5W LED | 3000k
Materials:
Aluminium
Dimensions:
H 148mm x W 105mm x D 50mm
Fold 10 is an exterior wall light that is a decorative and sculptural design. The light shines up and down, and the four included light patterns change the light based on desire and personal style and are also an element for light dimming. Available in Black, White, Copper, Brass, Galvanized and Corten (price varies).
Price shown for Black finish only.
IP54
Designed by BØnnelycke mdd