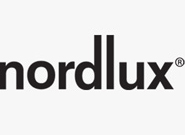 Effortless Scandinavian design– "Design for the People".
Designed in Denmark.



Turn Wall Light
Product Code:
6N20190610xx
Light source:
1 x 13W | 2700k | 970lm
Materials:
Aluminium
Dimensions:
Ø 150mm x D 83mm
Turn is both playful and sculptural, as the magnetic shade can be rotated 360°, making it possible to illuminate exactly what you want. The lamp is resistant to wind and water, and therefore it can be used both outdoors and indoors in the bathroom. Avaliable in a black, white or grey finish.
IP54
Designed in Denmark
Dimmable