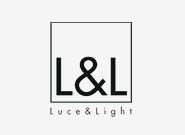 Combining innovative LED technology with quality & design excellence.
Designed and made in Italy.



Spot 2.0 316L Projector Spotlight
Product Code:
4LPW26005MI
Light source:
6W LED (built-In) | 24V
Materials:
AISI 316L Stainless Steel, Glass
Dimensions:
Ø 69mm X H 135mm
Brand: Luce & Light
The Spot 316L projectors are a range of underwater lighting fixtures specifically developed for fountains, but also suitable for installation out of water in very demanding applications such as the tourist routes through limestone caves. These fixtures' great reliability derives from the material they are made of, AISI 316L stainless steel, and the built in Intelligent Protection System (IPS), patented by L&L. Available in various sizes, wattages and optics (pricing varies).
Colour Temperatures: 2700K | 3000K | 4000K | 5000K | Blue
Optics: 10° | 24° | 38°
Click here for full specification and to build your product.
Designed by Luce and Light and made to order in Italy.
RELATED ITEMS
Bright 1.6 316L Underwater Recessed Light

Bright 5.0 316L Recessed Light