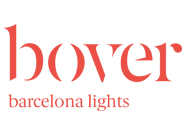 Timeless designs that maintain balance between quality and shape. Designed and made in Barcelona.
Moai B35 Outdoor Bollard
Product Code:
6B1920140094
Light source:
1 X 6.5 W LED | 2700K | CRI 90 | 850lm | 240V
Materials:
Concrete
Dimensions:
H 350mm X W 218mm X D 157mm
Brand: Bover
Moai is made from reinforced concrete, allowing this to be suited for commercial projects as well as residential. Available in two sizes. Designed and made in Spain by Gonzalo Mila.
TRIAC dimmable.
IP65.