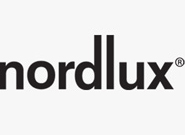 Effortless Scandinavian design– "Design for the People".
Designed in Denmark.



Calvi Wall Light
Product Code:
6N2019141003
Light source:
2700k | 210lm | Beam angle 120°
Materials:
Aluminium, glass
Dimensions:
H 150mm x W 40mm x D 71mm
The Calvi wall light has a simple and timeless expression,with the light shining both up and down. The lamp shade is easily mounted by sliding it down over the base to avoid visible screws. Calvi has integrated LED and is durable against wind and water, which makes the lamp usable outdoors as well as indoors at the bathroom or in the kitchen.
IP54
Designed in Denmark
Not dimmable