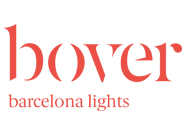 Timeless designs that maintain balance between quality and shape. Designed and made in Barcelona.




Garota S/01 Outdoor Pendant
Product Code:
6B3350121403/P804
Light source:
8.4W LED (Built-In) | 2700K | 1122lm | CRI 90 | 240V
Materials:
Aluminum, Stainless steel, Polyethylene, Synthetic Fiber
Dimensions:
Ø270mm x H 160mm | 2000mm Max Hang Height
Brand: Bover
The Garotas are part of a diverse collection of outdoor lamps that create unique environments and contain a common concept, the shade in the form of a sea urchin. The shades are hand woven with a recyclable and non-toxic synthetic polyethylene fiber, while the light source is protected by a UV resistant polyethylene globe.
Rated IP66 suitable for outdoor use.
Dimmable with TRIAC.
Designed by Alex Fernández Camps & Gonzalo Milà for Bover and made in Barcelona.
RELATED ITEMS
Garota PF/02 Ceiling Light

Garota PF/01 Ceiling Light